First of all, this happened: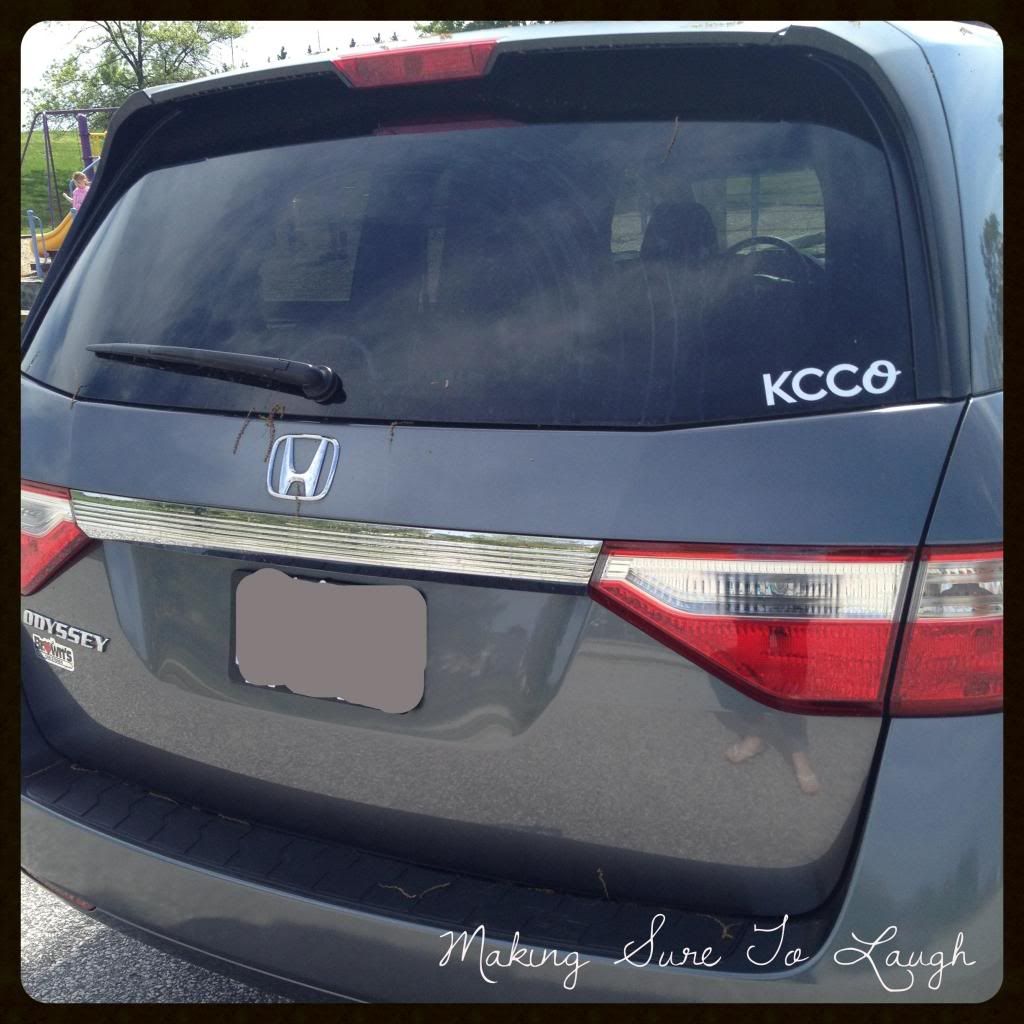 Thursday evening, we spent 4+ hours at the Honda dealership... we traded in my Jeep Grand Cherokee for a used (but Certified) 2011 Honda Odyssey. Not the exact model/trim I wanted, but still, SQUEEEE. I love it and the extra square footage it has to store all the things. Emily has discovered how to open and close her sliding door with her toe (there's a button just inside the door) and has gotten in trouble for it more times than we've actually ridden in the van. Luckily, it won't open while we're moving.
Friday, we loaded up the sparkling clean van with my kids and two of their friends (with the dirtiest shoes ever) -- and went on a daycare zoo field trip. It was chilly when we first got there, but by the end of the trip... #boobsweat. But the kids had fun and that's all that matters.
Saturday I got a massage. It was glorious.
Then I went to Target -- equally as glorious.
Sunday morning we got up and went out to breakfast. Caroline ate half of my breakfast and Emily watched Sofia the First. Life is good. Then we went to the park and Jerry's mom brought her dogs to play with the girls. She took these pictures: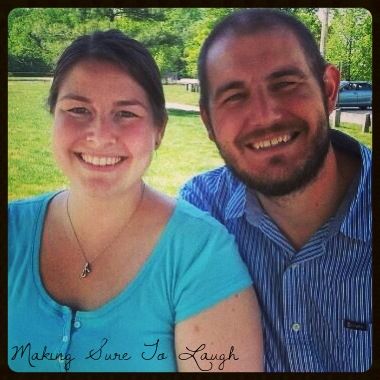 We didn't get a picture of me and both girls because Caroline was in a pancake and sausage coma: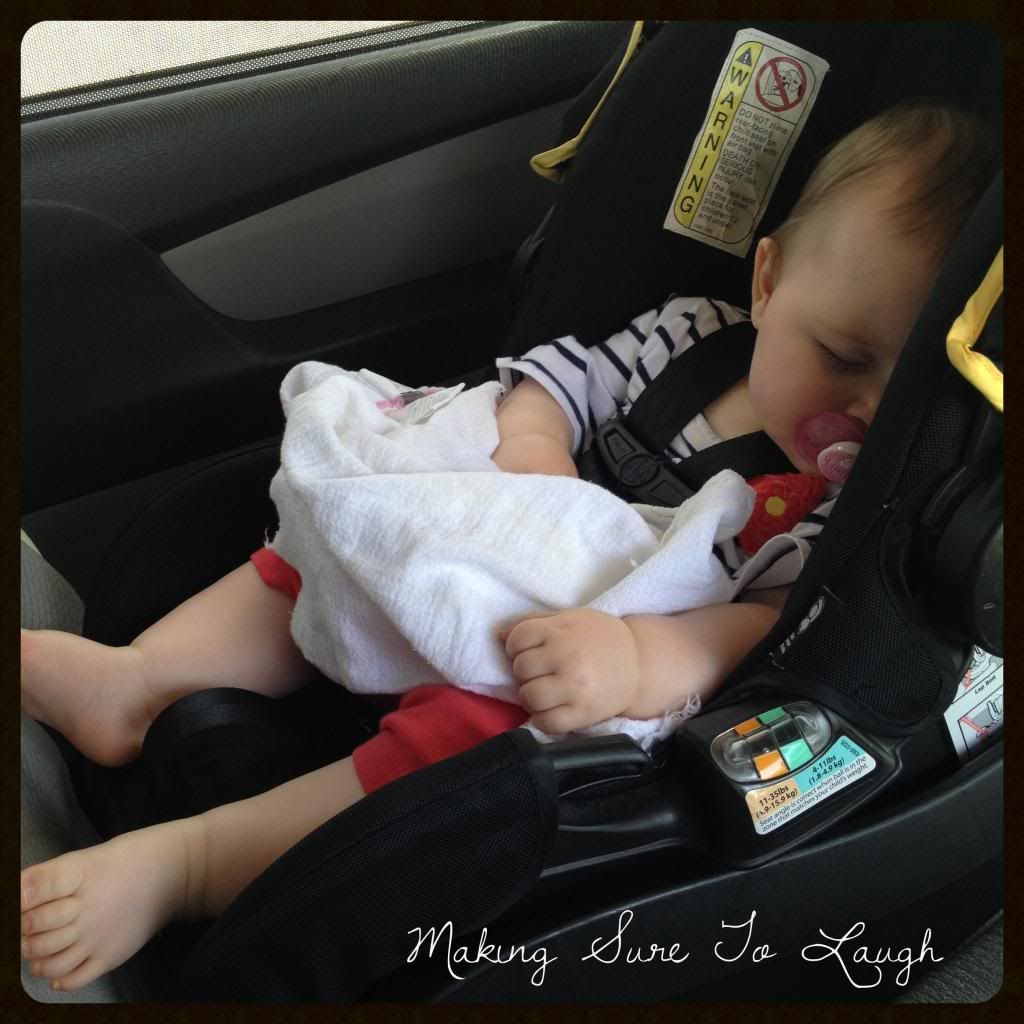 (...heavy breathing...)
Then later, I took Emily out to the grocery store so that Caroline could take her afternoon nap (since Emily wasn't showing any signs of wanting to nap herself), and this happened right when we parked:
So I played some Candy Crush while she got a little power nap, and then we went grocery shopping. And when the weather's warm and the fruits are in season, I like to make a huge fruit salad each week.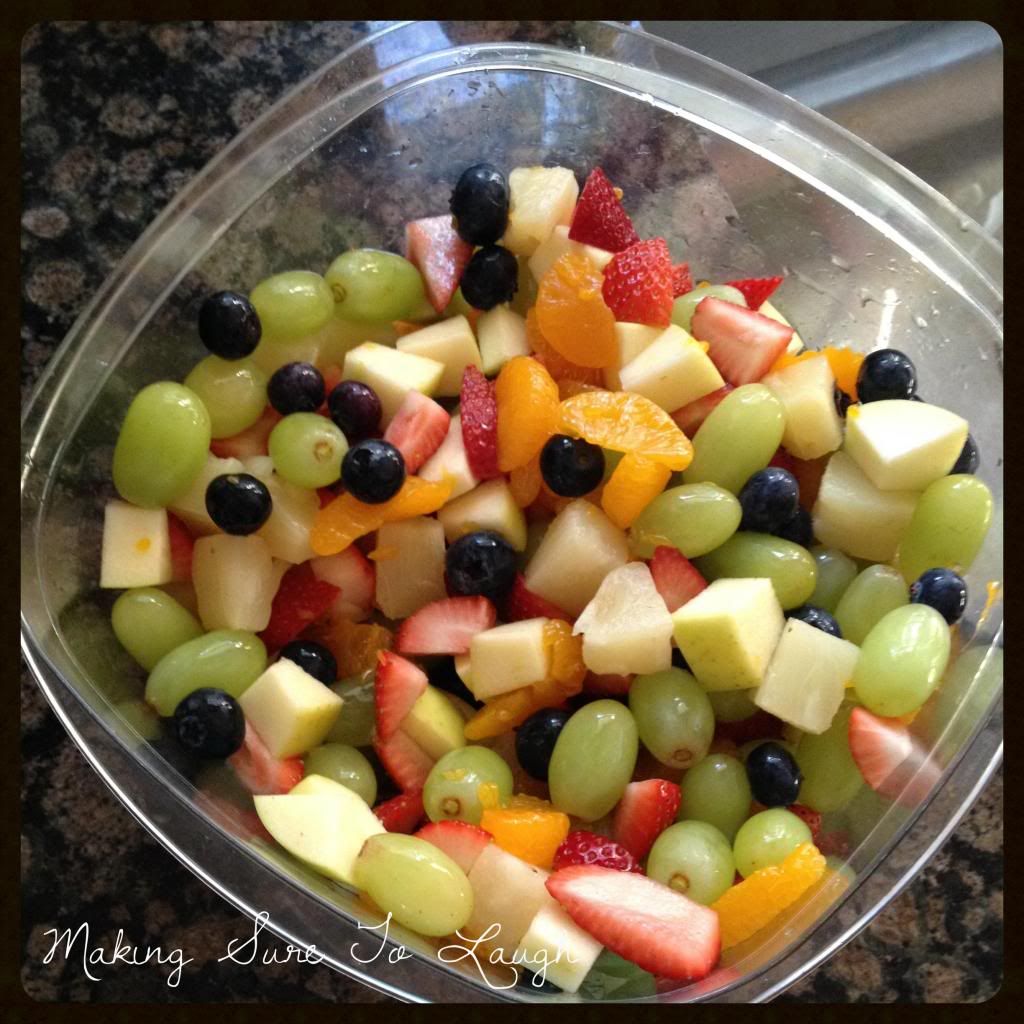 We have it as a side with easy dinners (read: frozen pizza) and just snack on it throughout the week, then I go to the store and get enough fruit to make another one. I switch up the fruit every once in a while to keep it interesting, but there's almost always pineapple chunks, mandarin oranges, apples, and strawberries.
Also, this week I'm going to be trying a couple of the recipes from my self-imposed May Challenge (you can read that post and see the recipes linked
HERE
).
On the menu for tonight: Taco Lettuce Wraps.
I'm really excited about this one actually. Instead of using a taco seasoning pouch, we're going to use some Pampered Chef Tex-Mex seasoning. YUM.
I'm also going to try making BBQ Pulled Pork Sandwiches & oven fries, and Pepperoni Pizza Quesadillas (all recipe links in the Challenge post). Check back for some reviews!