This picture is actually from Thursday, when Caroline had her 15 month check up. She weighs in at 30lbs 6oz, and is 31.5 inches long/tall. She's a chunk. We know this. She is perfect in every way -- still not walking on her own, but she cruises and the doc is not concerned about it. My mom tells me I didn't walk until about 15 or 16 months either and this kid is like me in many, many ways :)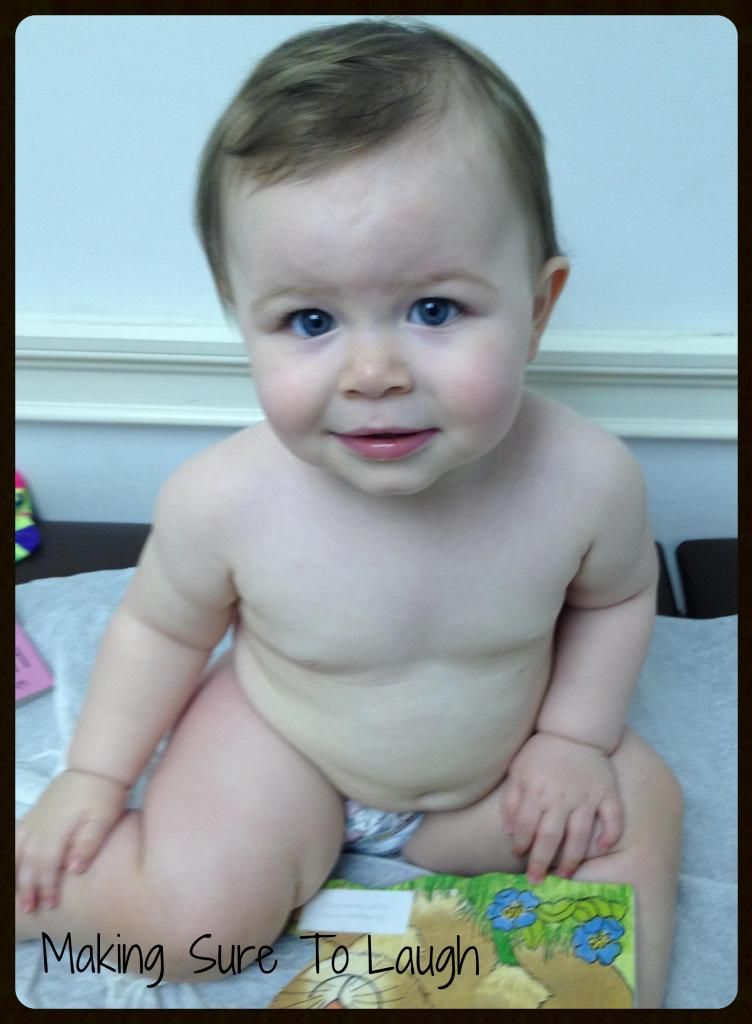 Pre-shots & finger prick. Concerned, but not yet pissed off.
Excuse her hair. It's a wild mess lately; we're working on it. She is so into saying "Cheeeee" whenever you bring out the camera (another way she's like me as a kid -- apparently I was a bit of a ham).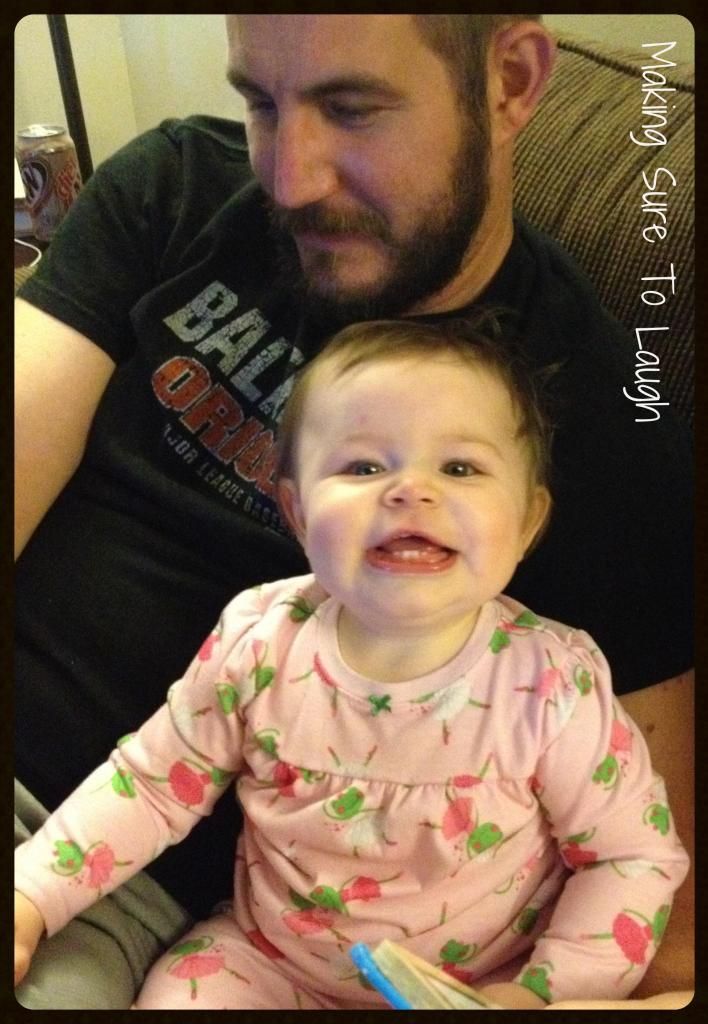 P.S. - Go O's!
This girl right here.... Sometimes I don't even have words. She gives me a lesson in patience every. single. day.
Saturday we went to the "pumpkin patch". It's a little flower farm/market nearby and we've gotten our pumpkins/mums/corn stalks there for the past three or four years. Emily was trying to pick up the large pumpkins (not trying to push out a fart -- or maybe she was, who knows).
Apparently Emily loves pumpkins. $17 pumpkins... (we didn't buy one of these)
Hamming it up (and squinting in the sunlight). Jerry was REALLY thrilled to be at the pumpkin patch. REALLY.
I die.
Jerry was taking a picture of Caroline with my sunglasses on. He's looking in the baby mirror to take the photo. Caroline was extra patient...
The haul...
Except we are going back for more to carve when it gets closer to Halloween!
Caroline is not the only one who loves the camera...
I don't really know what's going on here.
I feel like this is kinda creepy.
Early bird dinner after pumpkin picking.
"CHEEEEEEEE" This was in between screaming at the top of her lungs every 2 seconds. Why? Who knows. I'm blaming it on molars.
Ignore the leaves all over the porch (and all over the yard), my dead flower boxes, and general lack of photog skills... but look how pretty and FALL.
Sunday morning, I had planned to get up before everyone else and go grocery shopping to get it out of the way. Caroline had other plans... so she came with me. Not only is she wearing her pajamas to the store, she's wearing two different sets of pjs because she peed through the pants of one pair so I had to change them, but when it became clear she was going with me to the store, I didn't feel like changing her, so I put a jacket and hat on and out we went. Luckily the store was pretty empty except for stocking people and we didn't see anyone we knew. Not that I really would've cared if we did... When you're this adorable, you can wear whatever you want.
Looking ENTIRELY too grown up here... :*(
After our grocery run, I took little miss fussy home to have a nap (which she didn't) and then Emily and I headed out to the mall with Miss Patti to do some "serious shopping". We got about 5 things... But while we were out, Jerry sent me this fantastic "music video"...