So my girls are getting big. Really fast. And I'm not happy.
This weekend I removed the baby car seat ("bucket") and base from the van -- forever. We are done having babies and Caroline's chunkness is now too big for the baby car seat.
She has graduated to big sister's convertible car seat: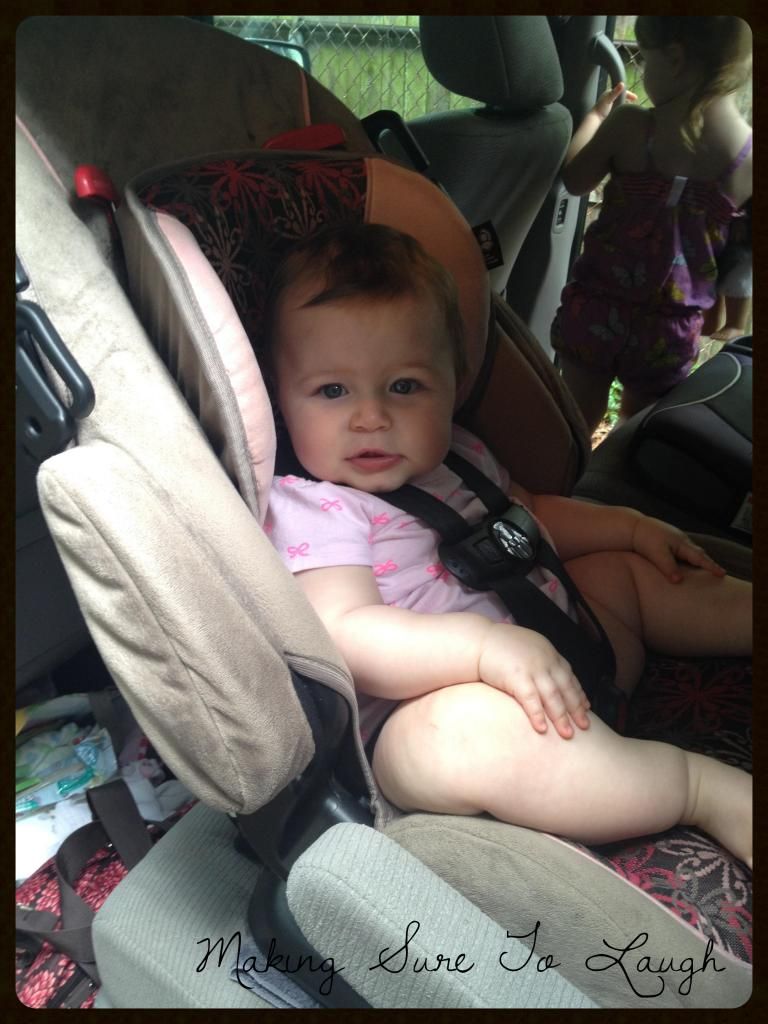 And Emily's in a -- gasp -- booster seat: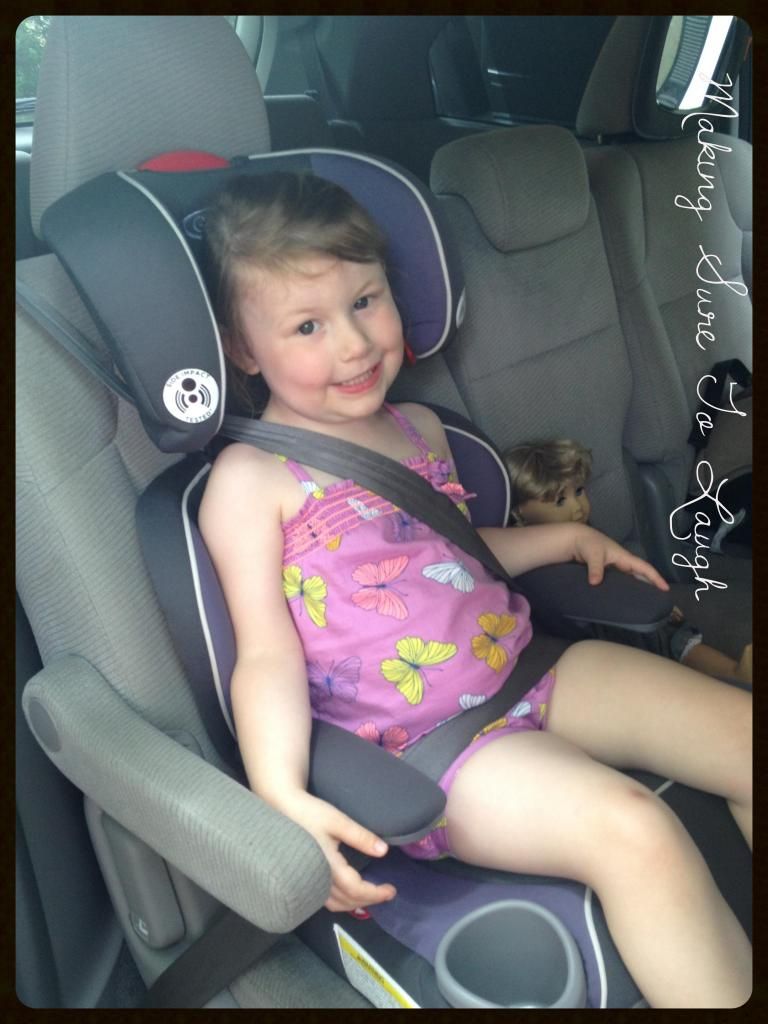 I'm not happy with this at all.
If you're looking for a review on the two seats, here it is:
The Graco high back booster (I don't remember exactly which model, but it wasn't the cheapest and it wasn't the most expensive) is great -- so far. I really don't have any complaints about it. So far, Emily loves it too.
Now... the Safety 1st Alpha Omega Elite convertible car seat that Caroline's in now? it's great... if you use it front facing only. It is a BITCH to install rear-facing, and it never really gets tight enough. All of the reviews I've read say the same thing and people are saying they have had to go to the fire department and have big burly firemen practically sit in the thing and pull with all their strength to tighten it.
I haven't decided whether I'm going to take a trip to the fire house or just get a new car seat and put that B aside until it's time for her to go front-facing. I really want to make it work because it was expensive and right now Jerry is reading this and saying "I told you so" ;) and that's ok because I'm about ready to go all Office Space on its ass.
Well that was a lot of words to say that my girls are getting too big too fast and I hate it. And I also really hate convertible car seats that over-promise & under-deliver.
Do you have a convertible car seat to recommend?
Have you ever smashed a car seat (or printer) with a baseball bat?