After a very fun but entirely too short weekend...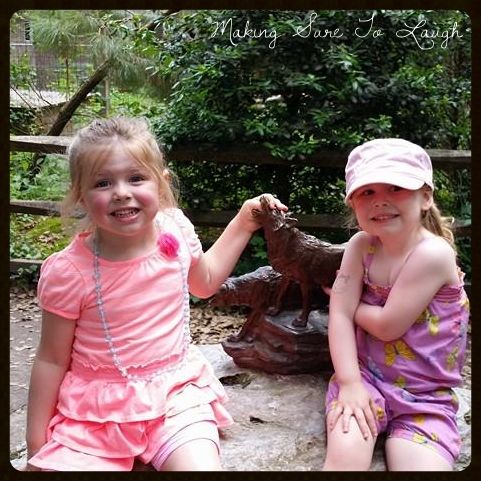 Emily and cousin Abby at the zoo.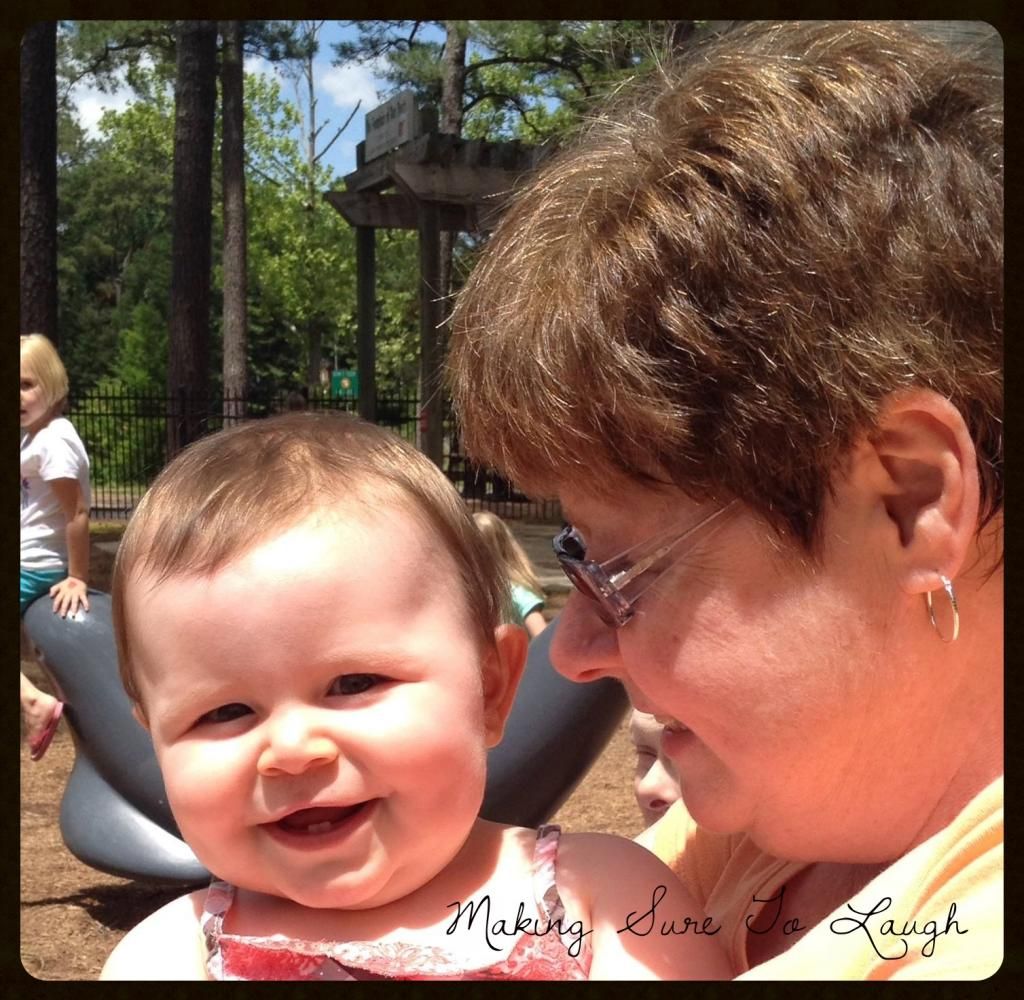 "Oh Grammie, you're so silly!"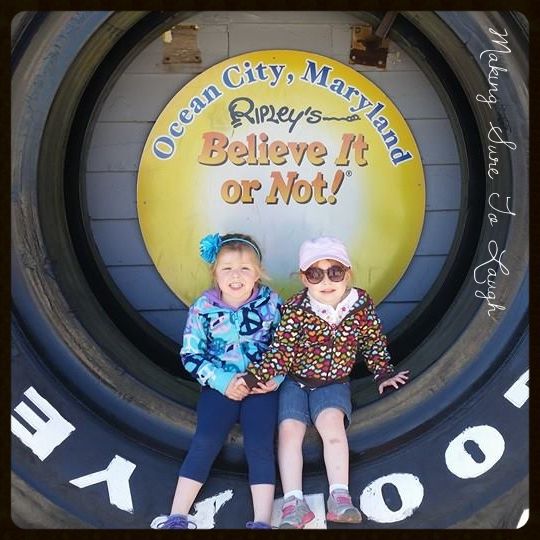 I LOVE how they're holding hands :)
...this morning marked a milestone for Miss Emily -- her very first trip to the dentist! Sure, TheBump.com will tell you to take your kid to the dentist the second their first tooth pops through, but Sweet Brown, ain't nobody got time fo dat.
I've been very
anal
adamant about Emily taking good care of her teeth. I try to have her brush them (as in, she waves the toothbrush over them for .2 seconds and then I swoop in and actually brush her teeth) morning & night. Some mornings are too hectic, and there is always the occasional night where we are all too pooped to do anything but fall into bed and tooth-brushing gets forgotten. But, yeah.
So today she had her very first visit to the dentist. And she did great. And I don't
think
she was scarred for life. The morning started off with me oversleeping and therefore having to practically yank her out of bed and stuff a waffle in her face (this would be one of those "hectic" mornings I was talking about...) -- she was a little groggy and not best pleased with me by the time we got to the dentist's office.
I snapped this picture while we were stopped at a red light on our way:
Her smile is only partially fake.
She behaved perfectly in the waiting room, just looking at her Disney Princess Look & Find book. Then they called her name and she climbed up into the dentist's chair - so big!!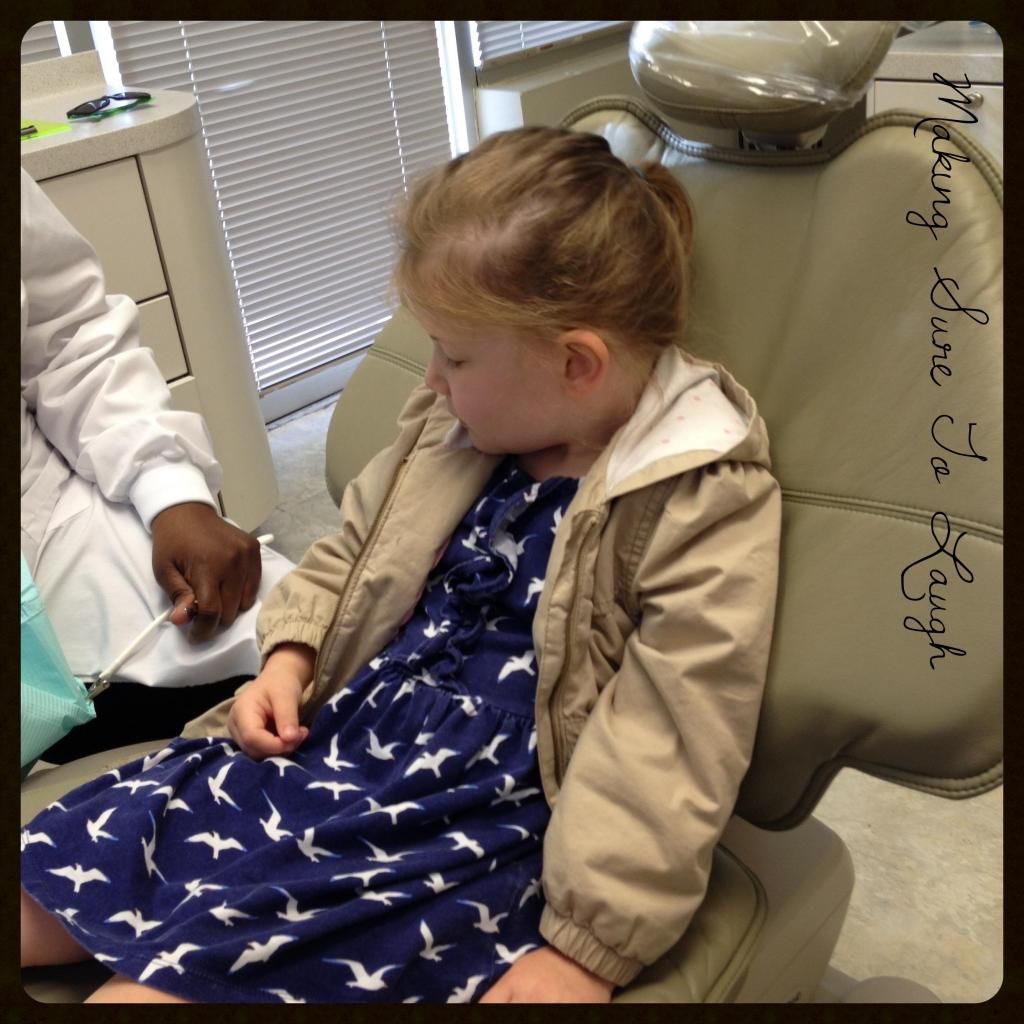 Miss Connie was awesome -- told her everything she was going to do before she did it and made her feel totally comfortable.
She was showing me "they have a TV!" -- the most exciting part of the visit for Emily was the TV hanging above the chair. She watched Peg + Cat while we waited for the dentist to check her out.
This kid right here...
So excited!
She did great -- the only thing she could have done better was opening her mouth really wide. The hygienist and dentist had to keep asking her to "open wide like a crocodile".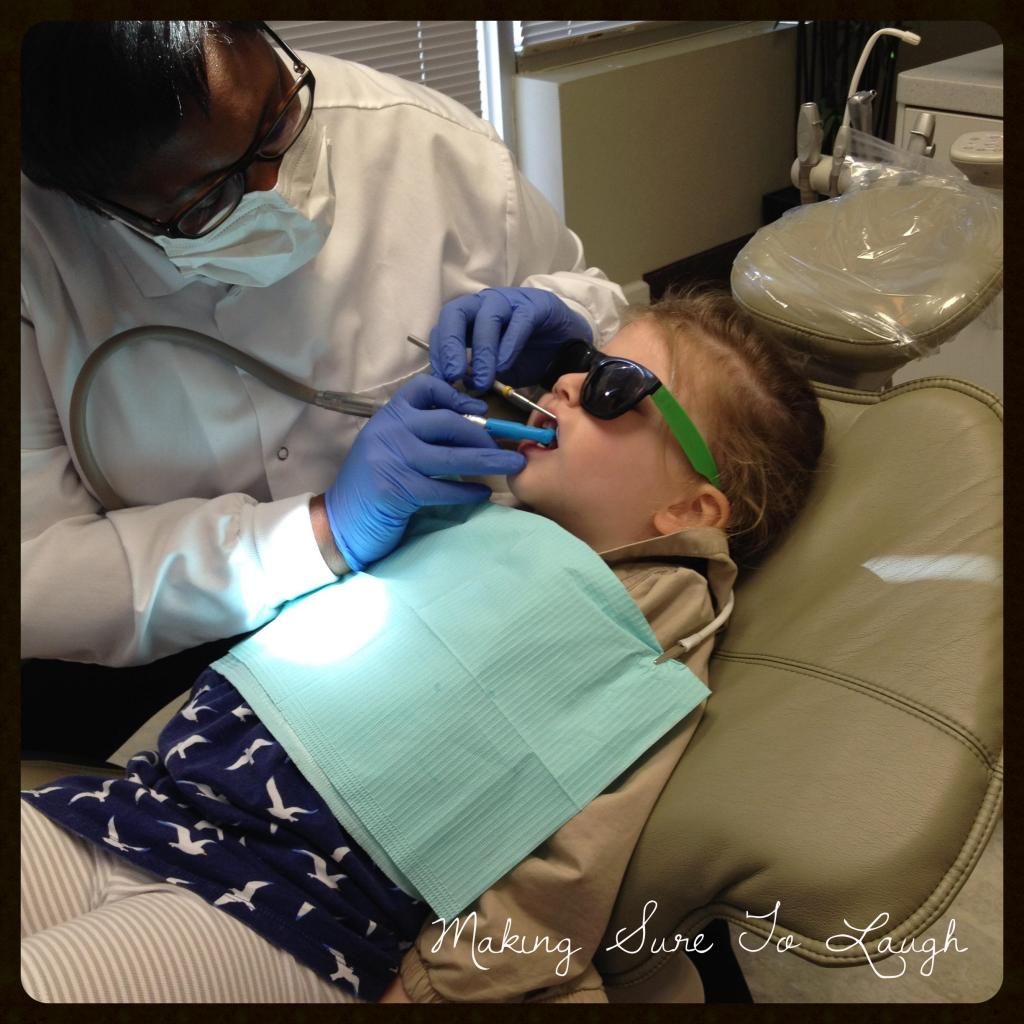 SO proud of my big girl!! I can't believe that she will be FOUR in about a month! (don't get me started on Caroline -- I just created her 1st birthday invitations... boo)
After her teeth cleaning and exam -- her teeth and smile are perfect, just like her :) -- she got to pick out a surprise from the "treasure chest". I don't know what else was in there but she came out with a pair of plastic glasses with baseballs on the rims. She loved them because they had tinted lenses and "everything she sees is ORANGE!"
Then she got her goodie bag, and lost her mind when she saw that Miss Connie had given her a PINK toothbrush. It's almost like she knew...
We set her 6 month appointment and off to daycare we went. She let everyone have a turn wearing her orange-colored glasses...
And just because.. I have to share this picture posted by her daycare teacher (it's grainy because I resized/cropped to protect the IDs of the kids that aren't mine):
SO sassy!!
What did you guys do this weekend?
When did you first take your kid to the dentist?
Did they love it or hate you forever afterwards? ;)