Good morning, friends. I apologize for being a day late with announcing the winner of the
Emily Lupita Studio
giveaway. The Easter bunny brought me a stomach bug and I have been down for the count since Sunday. ANYWAY, it's time to announce the winner of the giveaway!!
Congratulations Clay R.!!
And, for everyone else, you can get 15% off your entire order now through May 31, using the code 2014BLOG15!!
Click
HERE
to visit Emily Lupita Studio's Etsy Shop & get your 15% off today!
Now... My Easter recap.
Saturday morning, we packed up and drove 2 hours to my sister's house. When we got there, my sister and Caroline and I went to the grocery store to get something for dinner.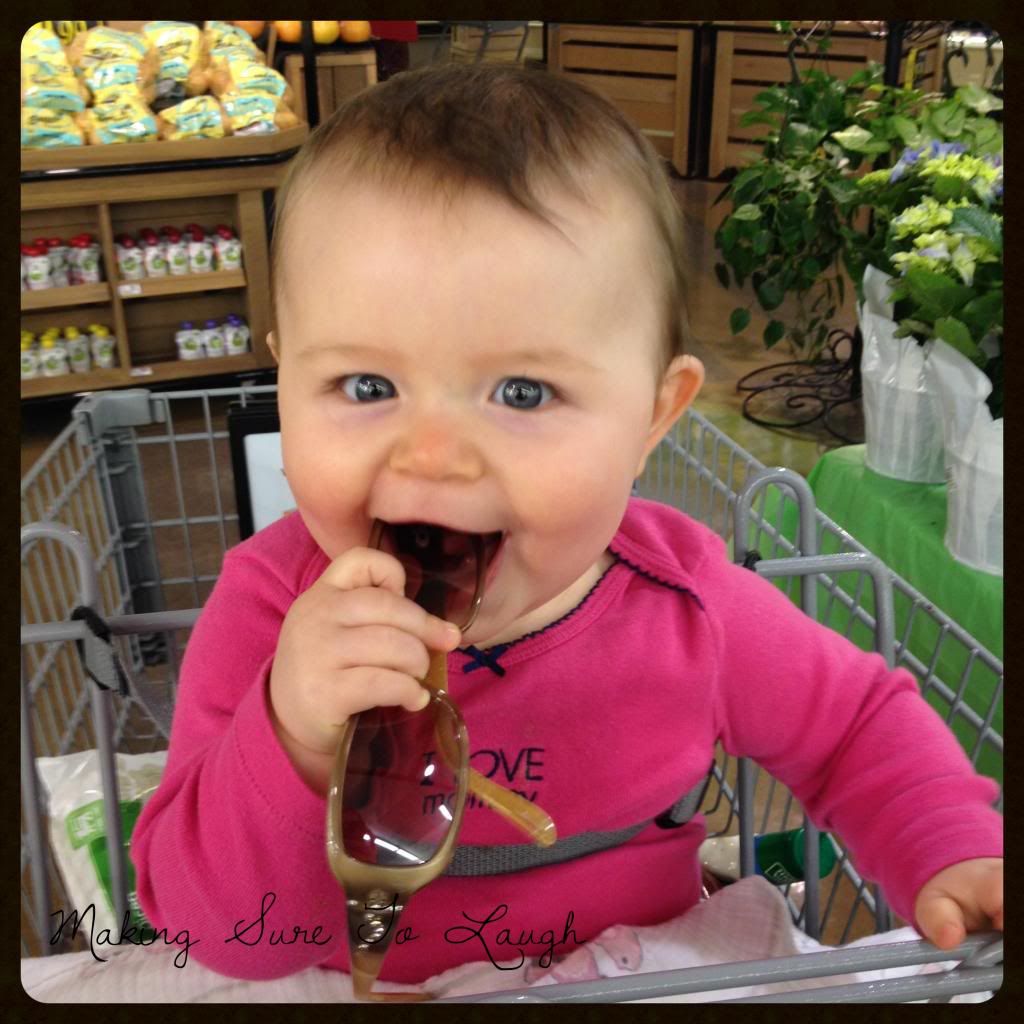 Apparently, my sunglasses are multi-purpose!
Saturday evening my mom came over and we had steak, potatoes, and some kind of buttery mushrooms for dinner. It was delicious. Then after the kids went to bed, my sister and I stuffed Easter eggs and I put the girls' baskets together.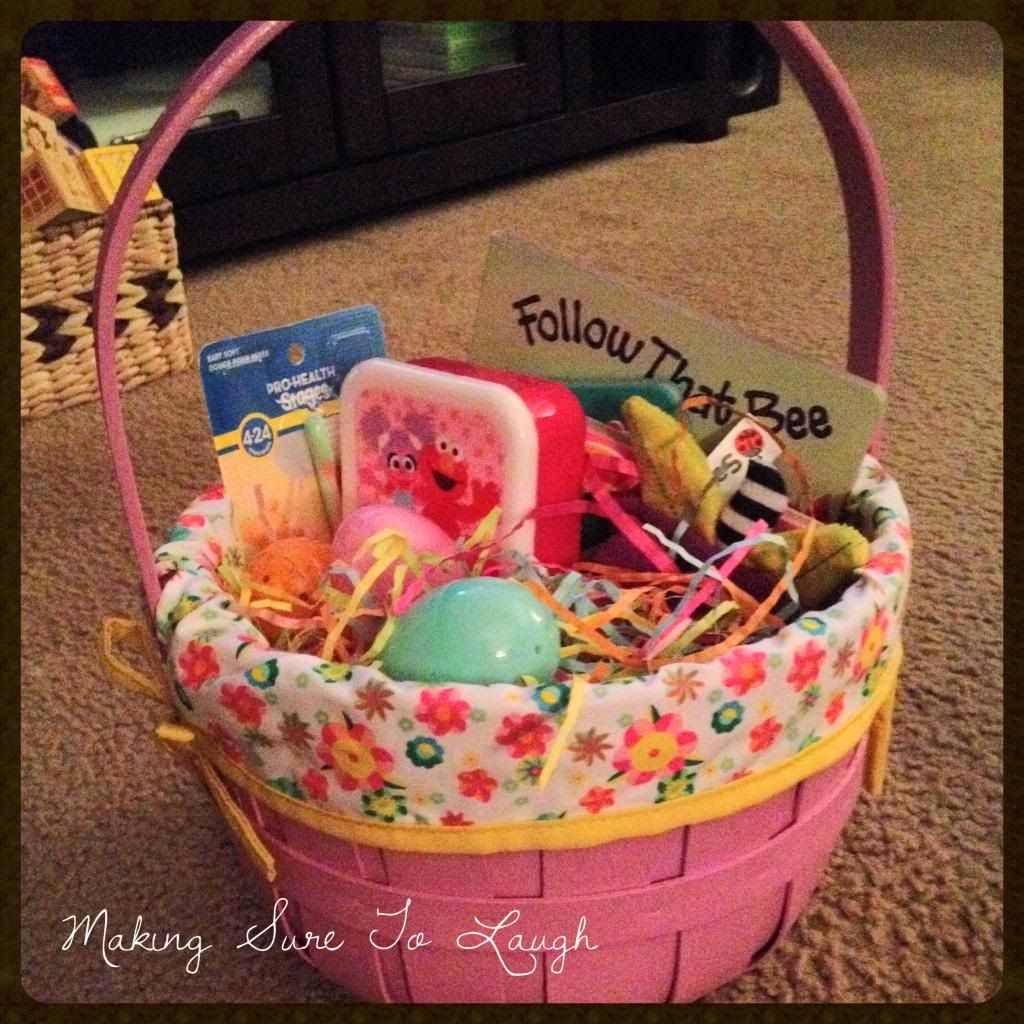 Caroline's -- board books, toothbrush, snack container, teether, and some empty eggs :)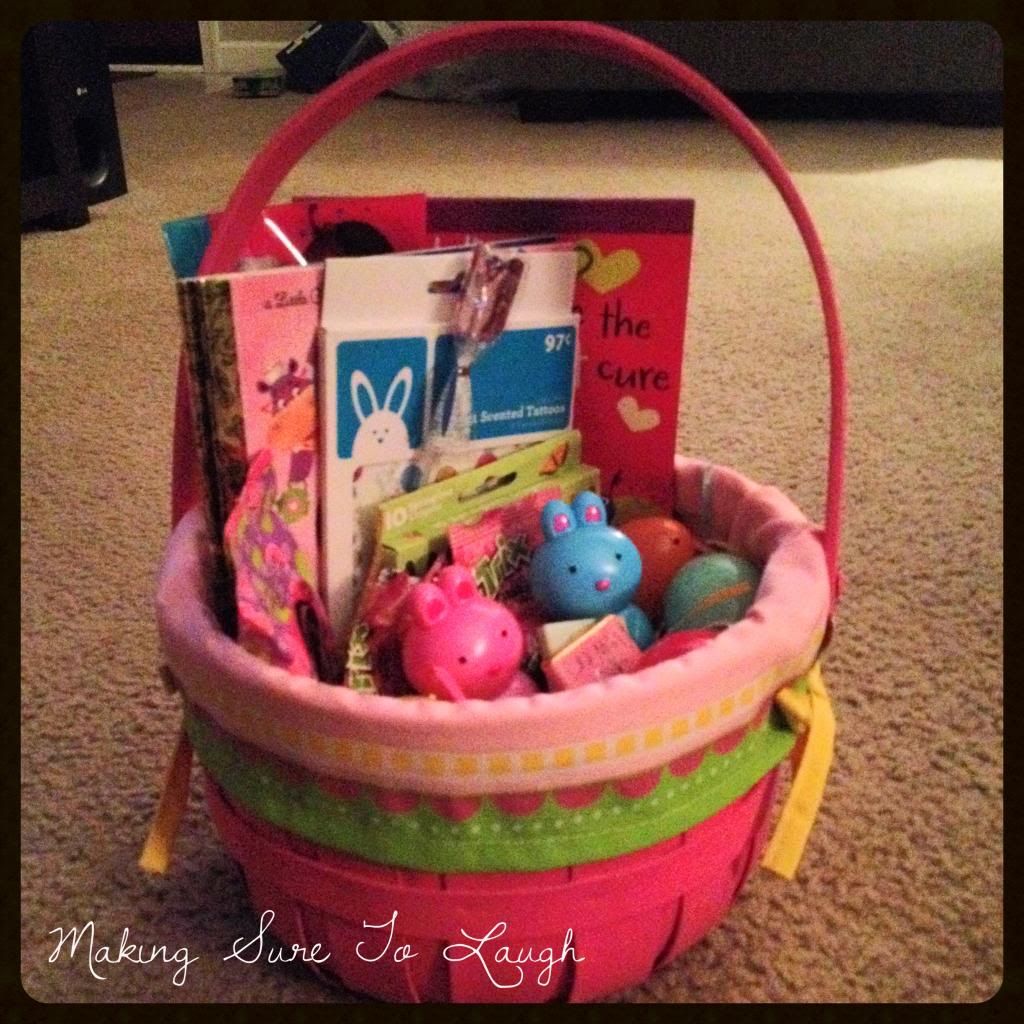 Emily's -- Golden Books, Doc Mc Stuffins activity set, bubbles, crayons, gummies, hand wipes, and a little candy in the eggs.
Nothing exciting, but Emily did love her "Frozen" Golden Book. She kept saying "Now I have a Frozen book like Nora!!" (Nora is one of her friends from daycare)
Somewhere around 2am Sunday I woke up and thought I was dying. I won't give details because I'm sure all of you have had a stomach bug once or twice in your life and don't need me to describe. When everyone else got up Sunday morning, I went back to bed. Then I finally got myself together enough to shower and head over to my dad's around 1pm. The kids did a little Easter egg hunt and we (everyone else) ate "dinner". I drank ginger ale and tried to stay away from everyone.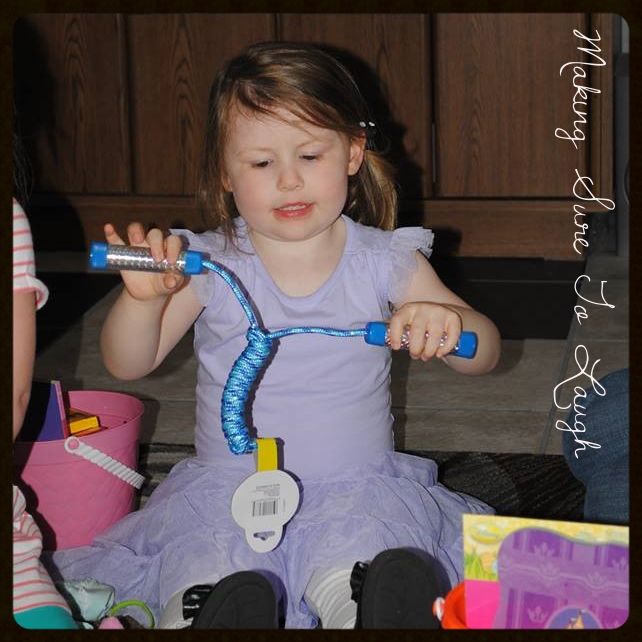 Jump rope!
Looking just about as good as I felt...ugh.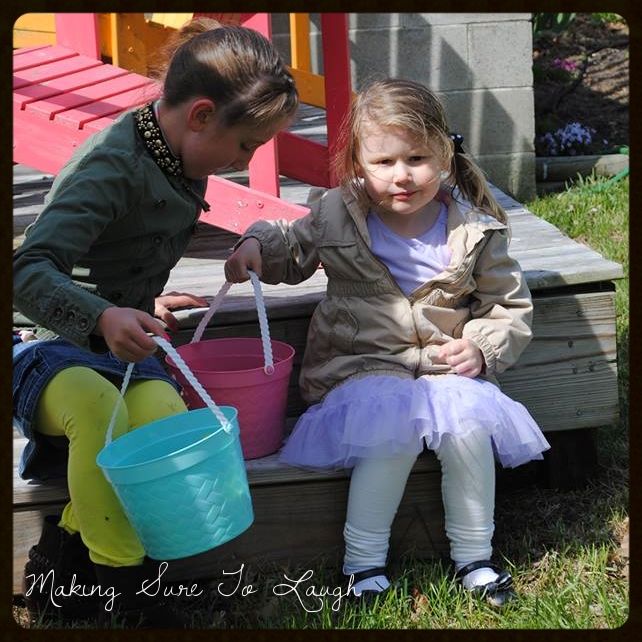 Emily is not impressed. She really did have fun though :)
Caroline was enthralled by Aunt Jess's necklace.
We made it back Sunday evening and I went to bed. I slept straight through until around 7am yesterday. I took the girls to daycare, texted my boss, and went back to bed. I let Emily open her Easter bag from my mom. It was full of fun things, but Emily only had eyes for her NEW SOPHIA NIGHT GOWN!!!!
Grammie FTW!
This kid is obsessed with a night gown. I'm excited that now I have a spare for when one is dirty -- maybe no more no-nightgown melt downs?
So there's that.


Don't forget to slide on over to
Emily Lupita Studio's Etsy Shop
& get 15% off your entire order using coupon code
2014BLOG15
. I think I'm going to be getting a couple of these prints for my girls' rooms: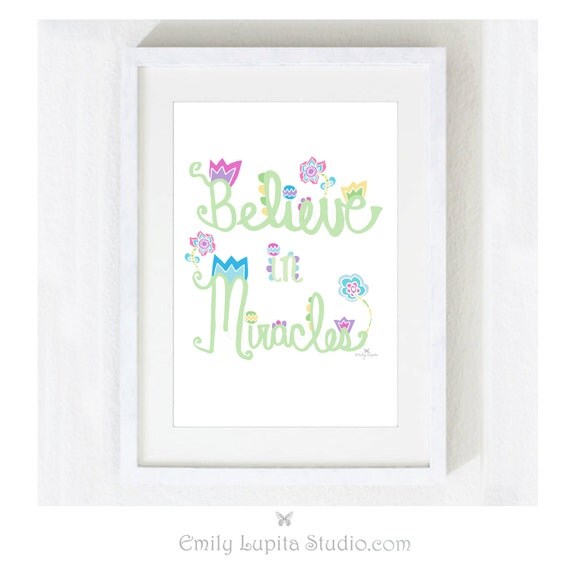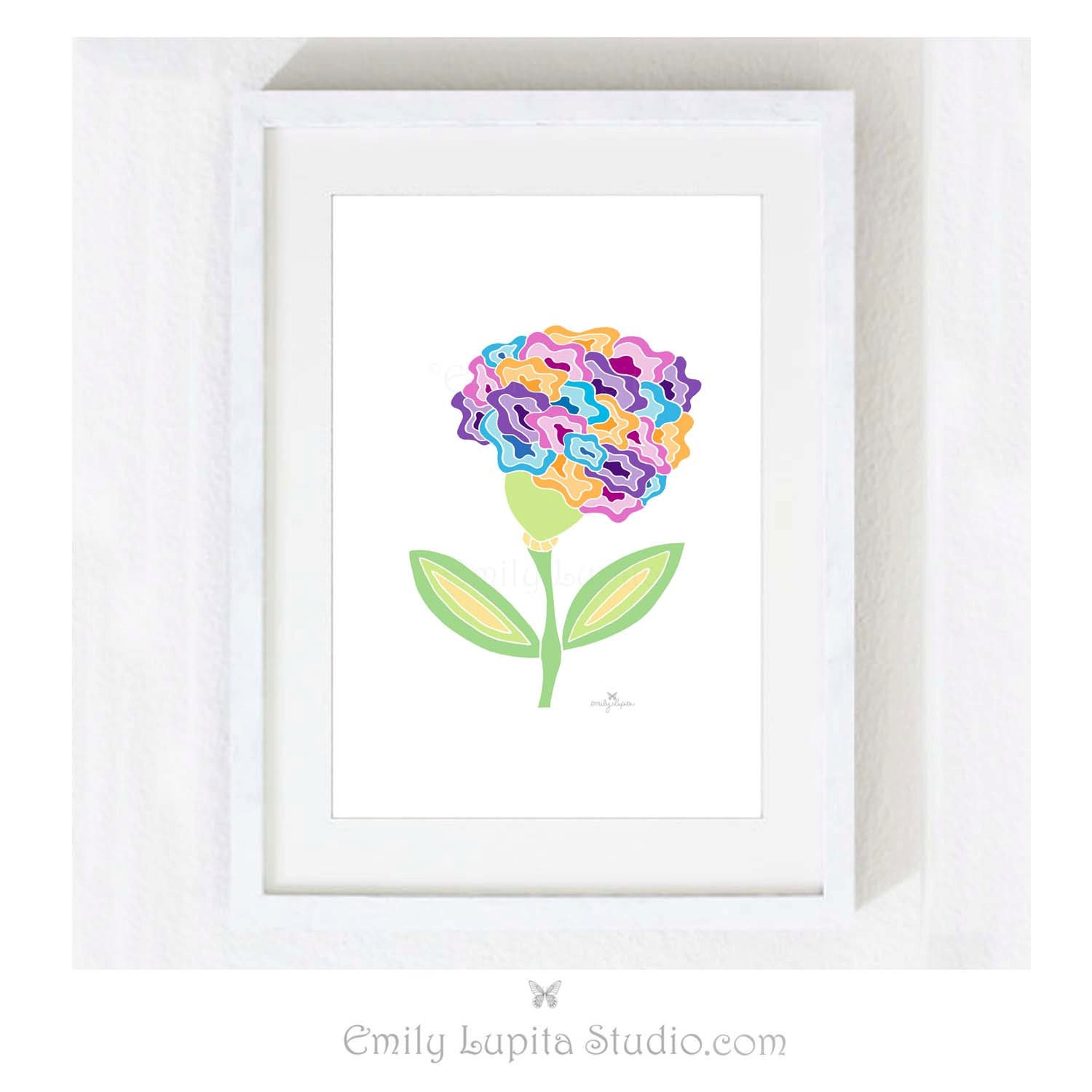 Happy Tuesday everyone!!