No I didn't spell it wrong. My girls' daycare teacher's name is Patti. Her birthday is March 17. She happens to love St. Patrick's Day and all things Irish and green. So she has a party on her birthday with the kids and they dress up and make green pudding and find gold coins all over the daycare room.
Here are a couple pictures of my little leprechaunettes: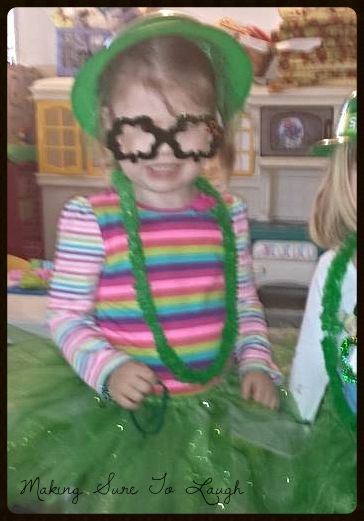 Even though it's fuzzy, I love everything about this picture. The askew hat, the almost-smile, and the fact that with those ridiculous shamrock glasses on, she looks a little cross-eyed. I love it. SO stinking cute.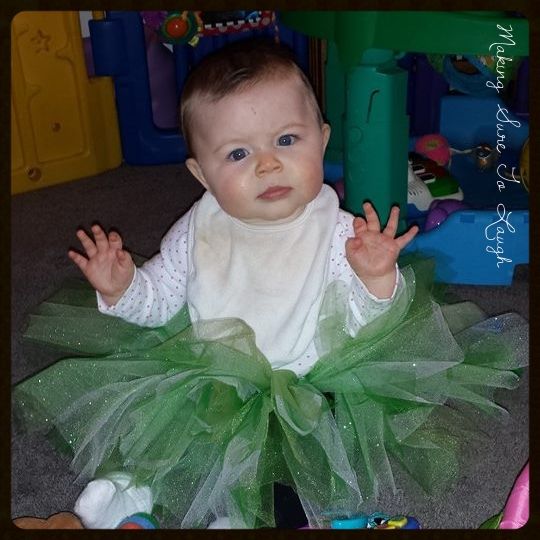 I also love everything about this picture. Her somewhat confused/skeptical face. Her dainty little hands, and the fact that Patti didn't take off that nasty discolored bib before taking the photo...Oh well. She rocks it.
So, just in case you thought your kids were the cutest thing ever in a green tutu; I'm sorry to tell you, but you are grievously mistaken.