TWO posts today, y'all!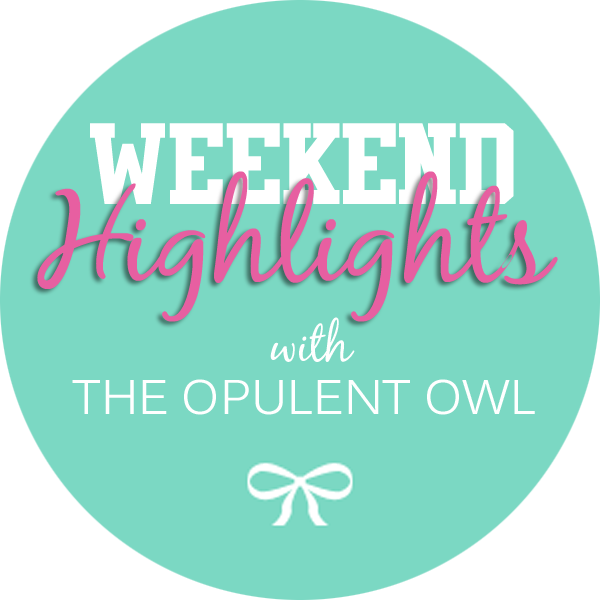 I'm linking up with
Jasam
for Weekend Highlights again today because it is the highlight of my Monday :)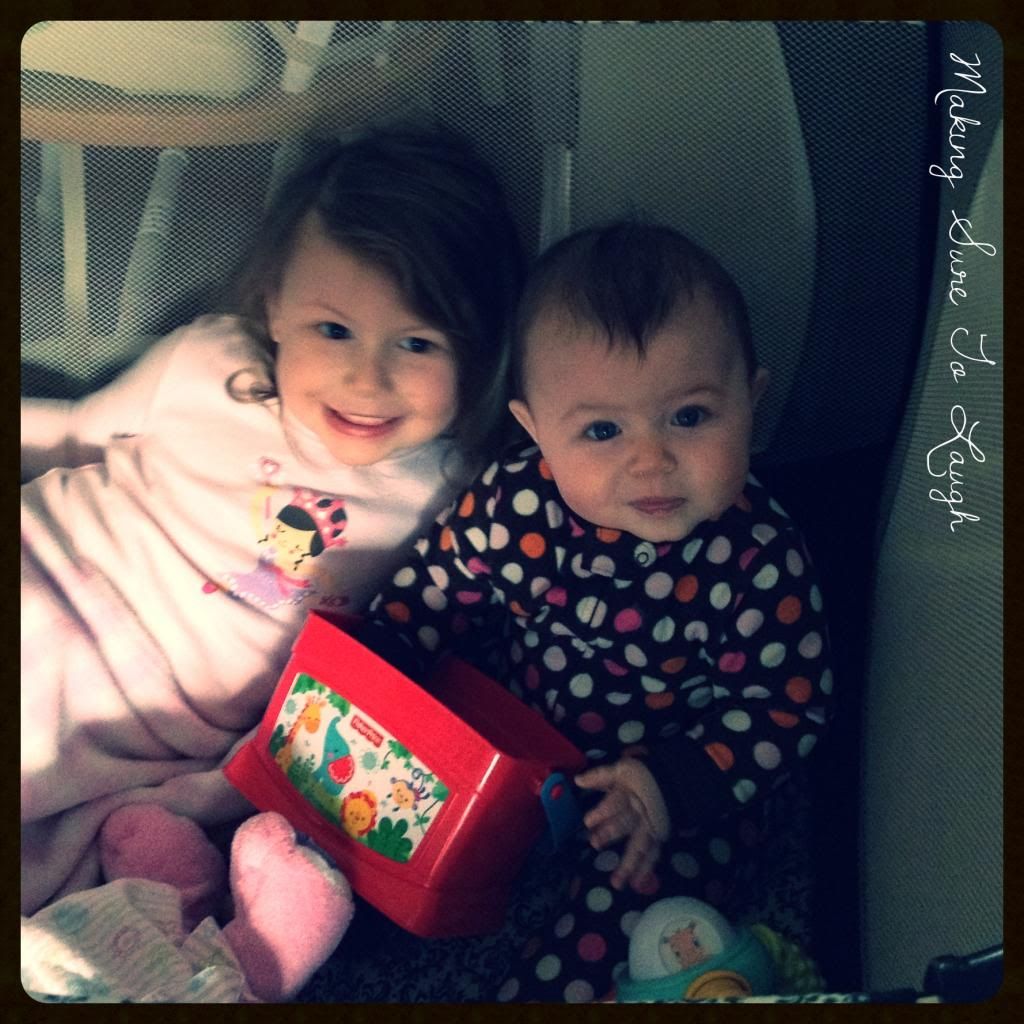 This was my weekend. It was boring, and glorious.
Saturday morning, cousin Lana was still with us so I took the opportunity to run out to the grocery store. I did take Caroline with me so that Lana only had to keep Emily occupied and out of Jerry's hair. Caroline had her very first ride in the cart (not in her carseat). And guess which mom of the year DIDN'T take a picture of this milestone. ME. But that wasn't the only mom fail. I did remember to grab the cart/highchair cover to put over the cart seat, but when I opened it up (it folds into itself like a clutch purse) I saw that it apparently had not been washed since the last time Emily used it.... which was probably about a year and a half to two years ago. And apparently the last time she used it, she missed her mouth on just about every bite, because the thing was covered in... something. No clue what it was. BUT I put Caroline in the thing anyway... I wrapped a blanket around her, which covered most of the disgusting spots -- and she had a blast the whole time we were at the store. She made lots of friends (mostly old ladies) and even got to snack on a squeezie while I was waiting for my deli order.
The rest of the weekend was rather uneventful. I did manage to sneak out again Sunday to make a quick trip to Target (and Starbucks for a Caramel Apple Spice omg) while Caroline was napping and Emily was being good -- a true miracle.
Last night, after eating the delicious pot roast that my crock pot slaved over all day, I got to watch Downton Abbey with a bag of chips and NO interruptions -- another miracle.
I was embracing my messy (two-day unwashed) hair and yoga pants when Jerry's best friend stopped by yesterday, bearing dinner (so sweet).
At least I had a bra on, thank god.